The Writing Center, Peer Tutoring, and Supplemental Instruction
The Writing Center warmly welcomes all UNC Asheville students, staff, faculty, and members of the community to the writing hub of campus. The Writing Center supports writers through one-on-one consultations with student writing consultants for any writing project, regardless of where you are in your writing process. The Writing Center is currently offering synchronous online writing consultations Monday through Friday and on Sundays. Please make an appointment using the "Schedule an Appointment" button and click the "Join Your Meeting" link in the confirmation email at the time of your appointment.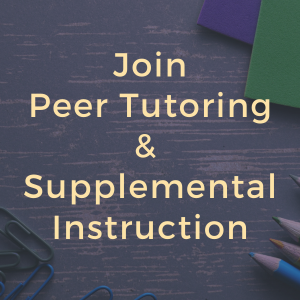 The Peer Tutoring program's student-centered approach emphasizes active learning and effective study skills with highly-qualified peer tutors chosen by their departments and support courses in natural sciences, languages, and social sciences. Meanwhile, SI leaders are embedded in classes to provide additional student support for specific courses. Join the peer tutors and SI leaders via Google Meet and Zoom through our online schedule.
In addition to providing one-on-one consultations, the University Writing Center also provides in-class workshops, a library of print writing resources, and useful online resources. Email writingcenter@unca.edu with any questions.